Download Your Data
If you're connected to an Exchange server, Microsoft Outlook generally stores your emails on that server. However, you can also configure Outlook to keep a local copy of your emails. This is particularly useful if you want access to your emails even when you're offline. In this guide, we'll walk you through the steps to enable this feature and also show you how to create a PST backup of your local data.
Enabling Cached Exchange Mode to Store Emails Locally
Cached Exchange Mode allows Outlook to keep a local copy of your mailbox, which includes your emails, contacts, and calendar. Follow these steps to enable it:
For Outlook 2013/2016/2019/Office 365
1. Open Outlook and go to the File tab.
2. Click on Account Settings, then again on Account Settings from the drop-down.
3. In the Account Settings dialog box, highlight your Exchange account and click the Change button.
4. In the Change Account window, click More Settings only if you don't see "Cached Exchange Mode."
5. Navigate to the Advanced tab. Under Cached Exchange Mode Settings, you'll find a checkbox for "Use Cached Exchange Mode." Make sure this is checked.
6. Right below, you'll also see a slider that allows you to control how much mail is kept offline. Drag the slider to the far right where it says "All."
7. Click OK, then Next, and finally Finish. Restart Outlook for changes to take effect.
It may take a while for Outlook to download all the emails to your local machine. You can verify if everything was downloaded by navigating to folders like "Sent Items" and scrolling down to check for older emails.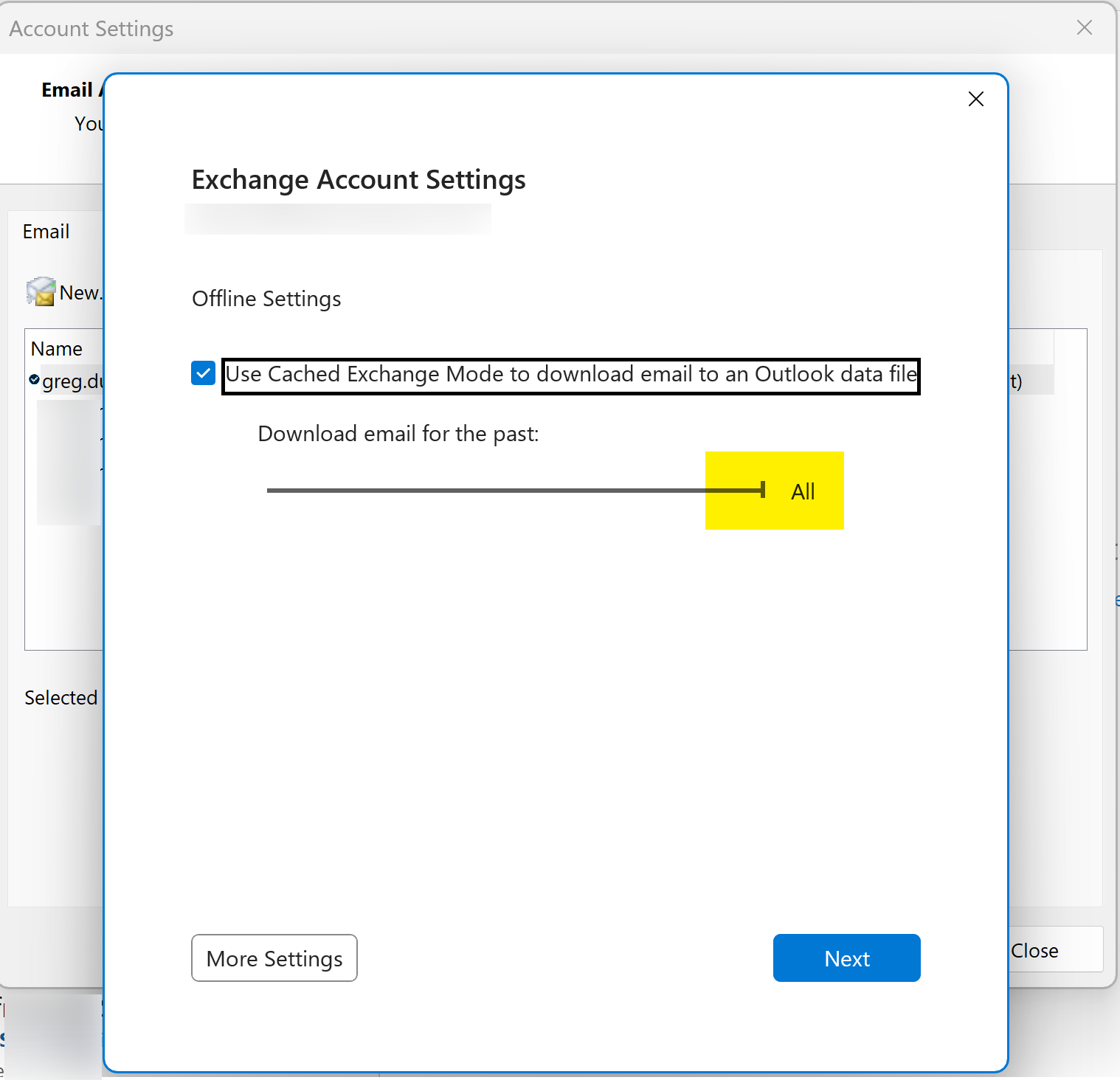 Creating a PST Backup
After your data is downloaded, it's a good idea to create a PST backup to ensure you have an additional copy.
1. Click File in the menu.
2. Click Open & Export.
3. Select Import/Export.
4. Select Export to a file.
5. Choose Outlook Data File (.pst).
6. Click the top-most folder ("Include subfolders" should be checked).
7. Click Next.
8. Choose a folder where you usually store backups.
9. Give the file a meaningful name, like `outlook-backup-snapshot-YYYYMMDD.pst`.
10. Select Allow duplicate items to be created.
This will export everything in your Outlook, even duplicates, so you can be sure you've backed up all your data.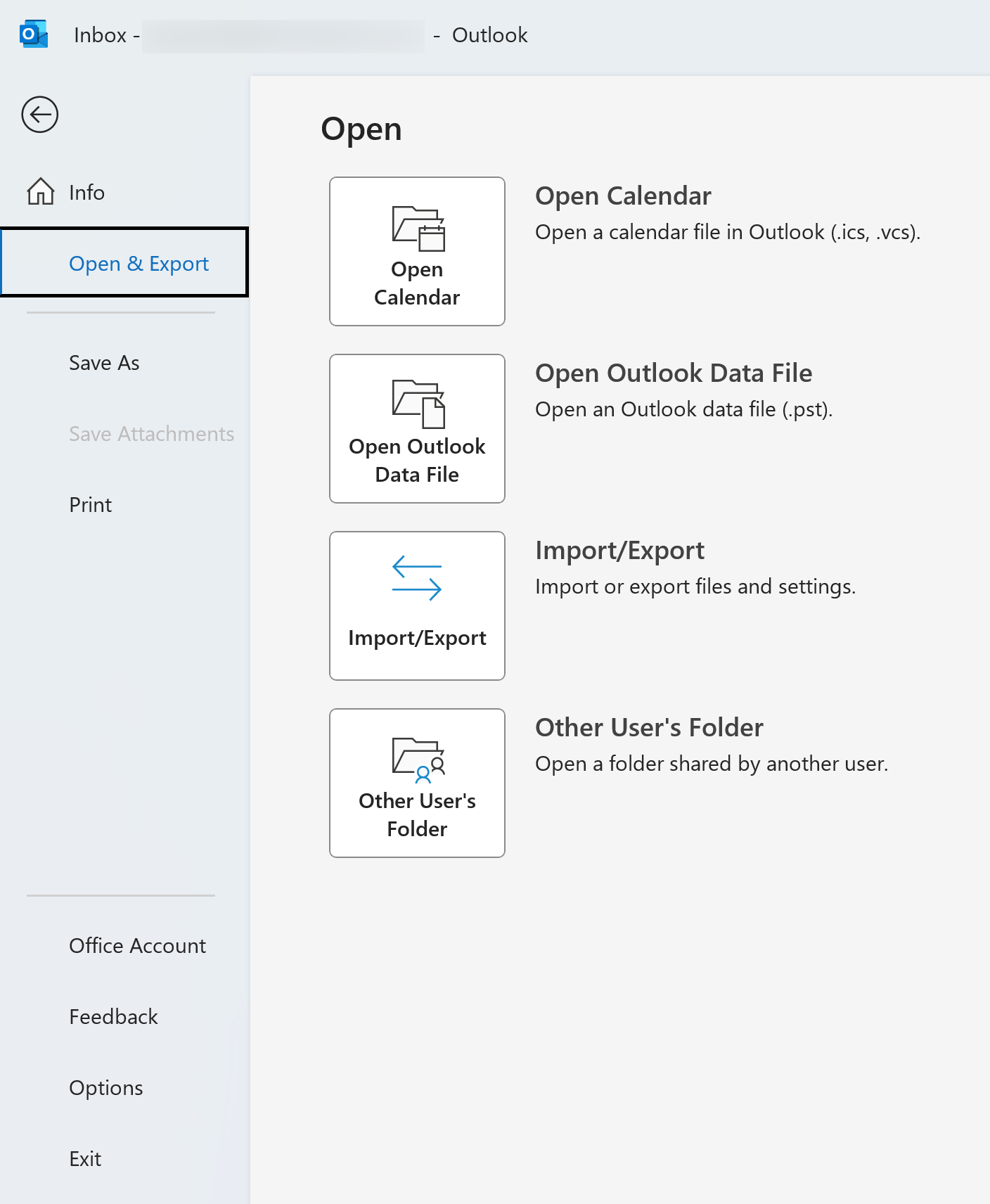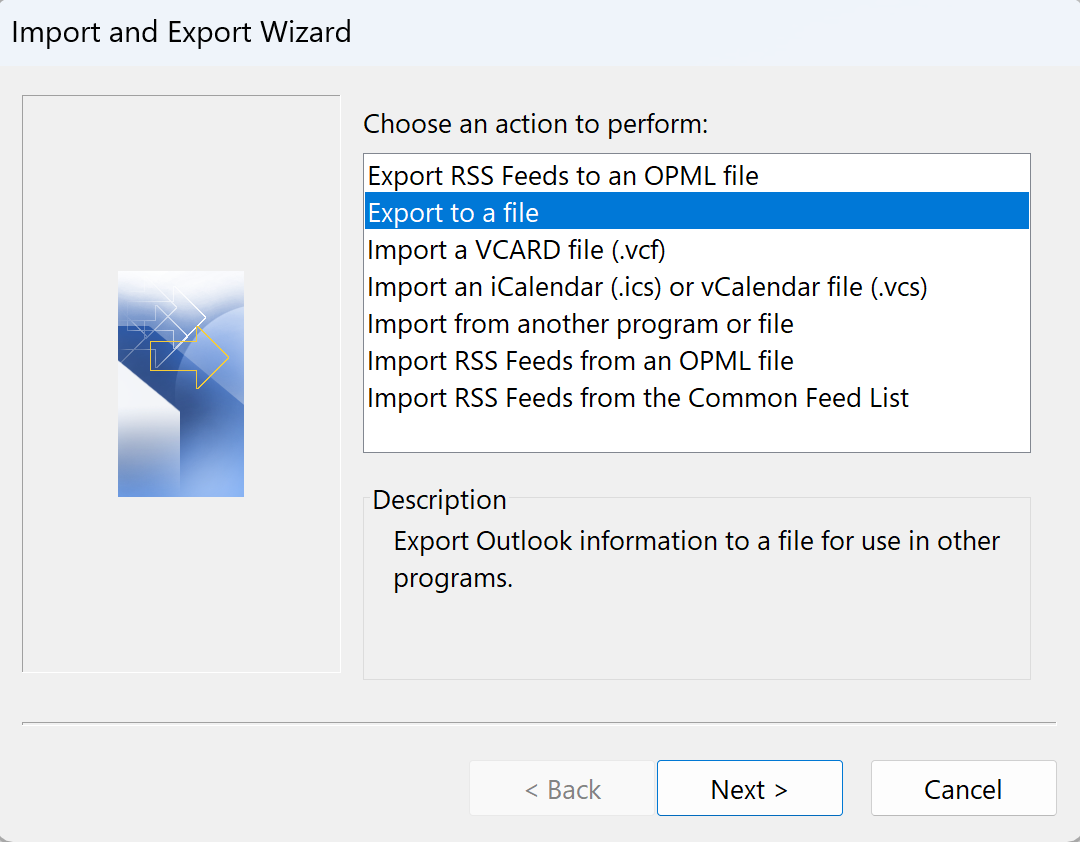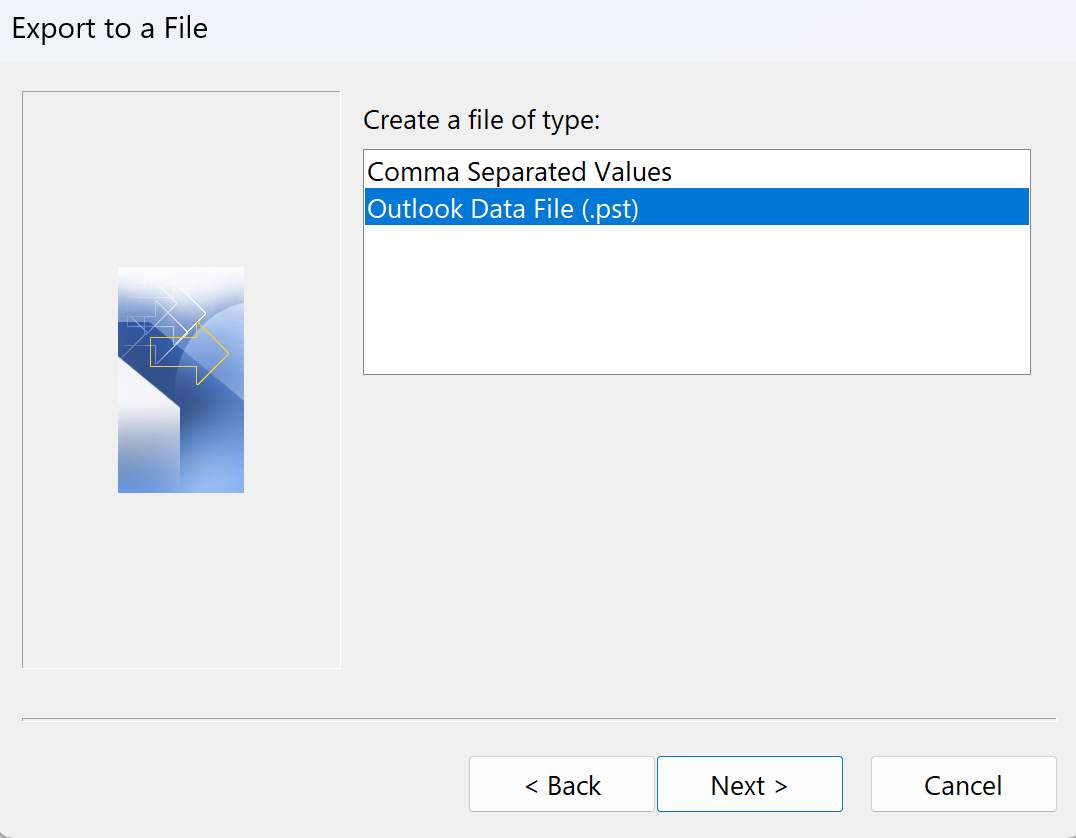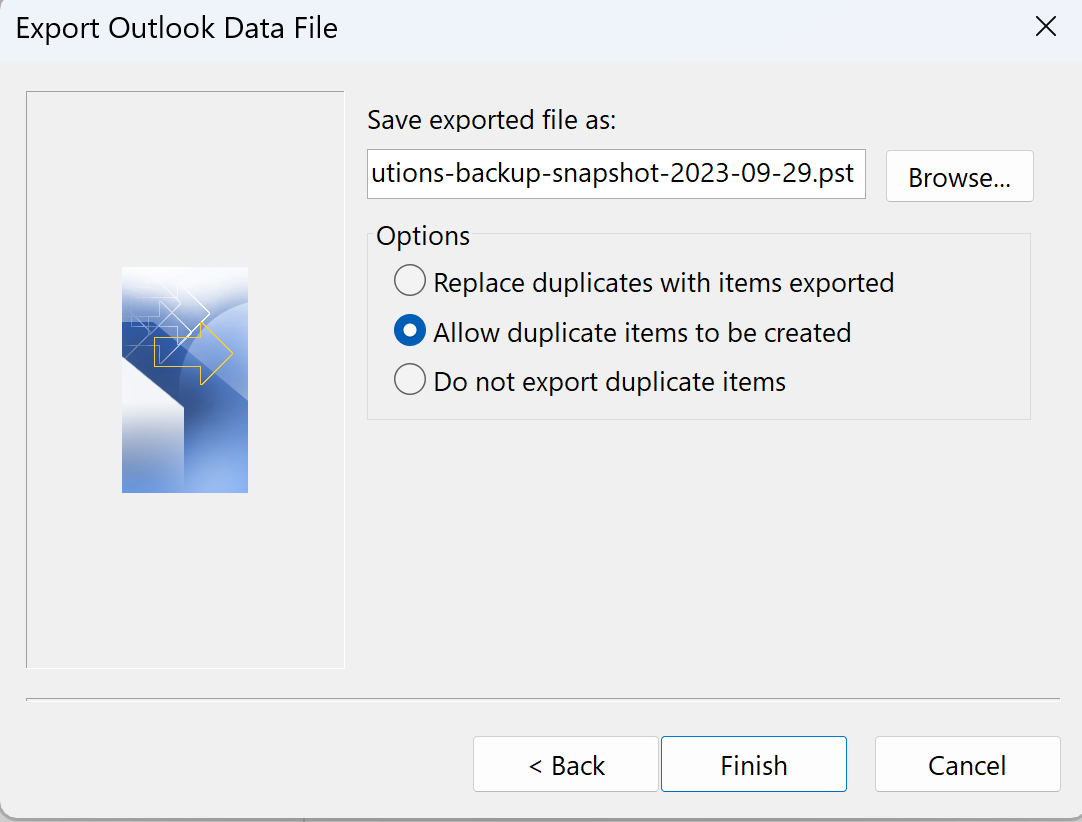 Conclusion
By enabling Cached Exchange Mode and creating a PST backup, you ensure that you have local access to your important emails, contacts, and calendar, offering you peace of mind and flexibility.
> For more information, you can visit Microsoft's official guide on Cached Exchange Mode and How to export .pst file data.