If you've ever emailed our support address, an account was automatically created for you to speed-up the on-boarding process. To access your account, simply submit a password reset request.
1. Sign in
Visit either https://support.37solutions.com or https://37solutions.zendesk.com and click the "Sign in" link in top-right corner.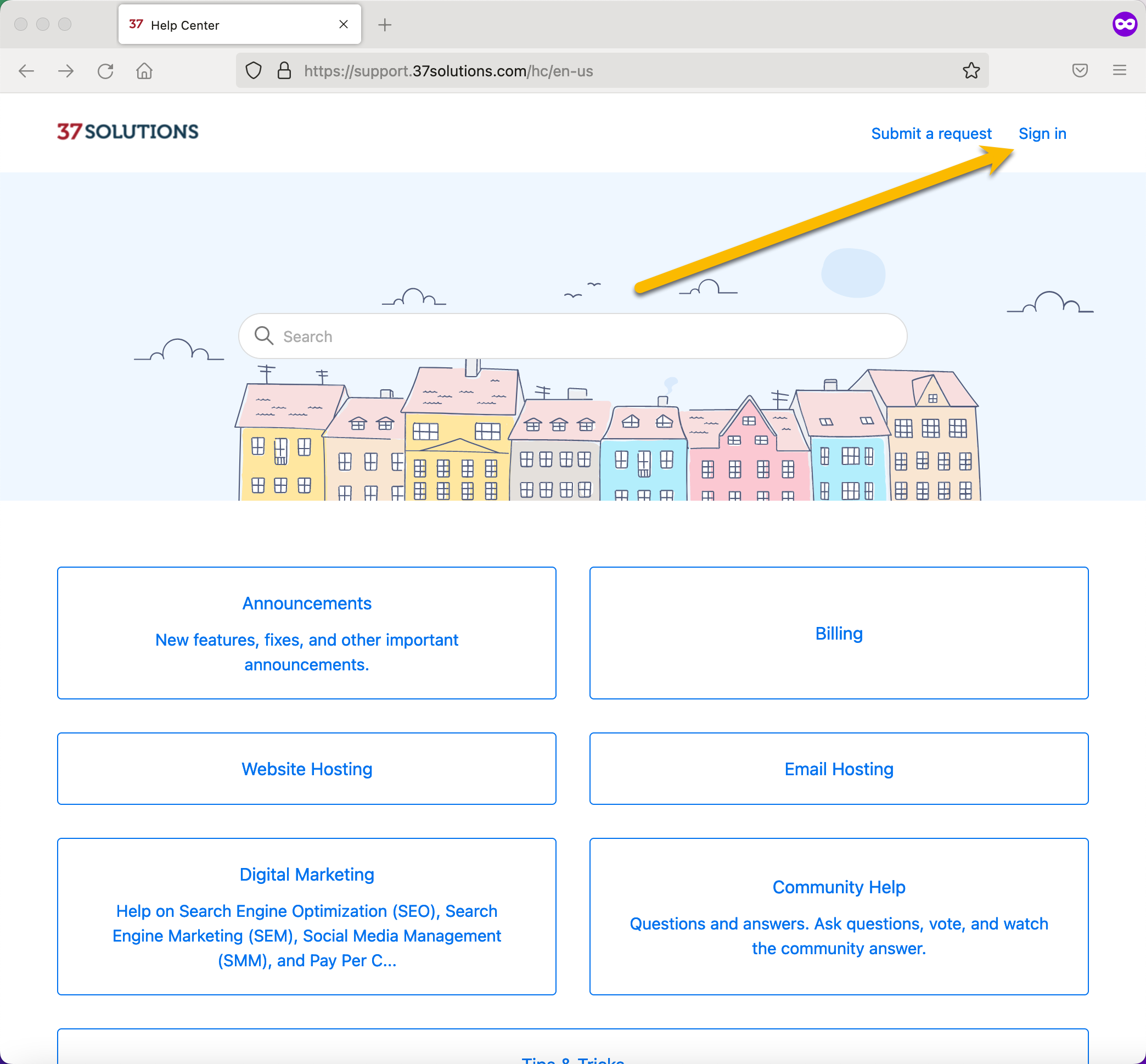 2. Sign-in options
You can sign in with your Twitter, Facebook, Google, or Microsoft account.
If you've already sent us at least one email, you can reset your password by clicking the "Get a password" link near the bottom left of the popup dialog box.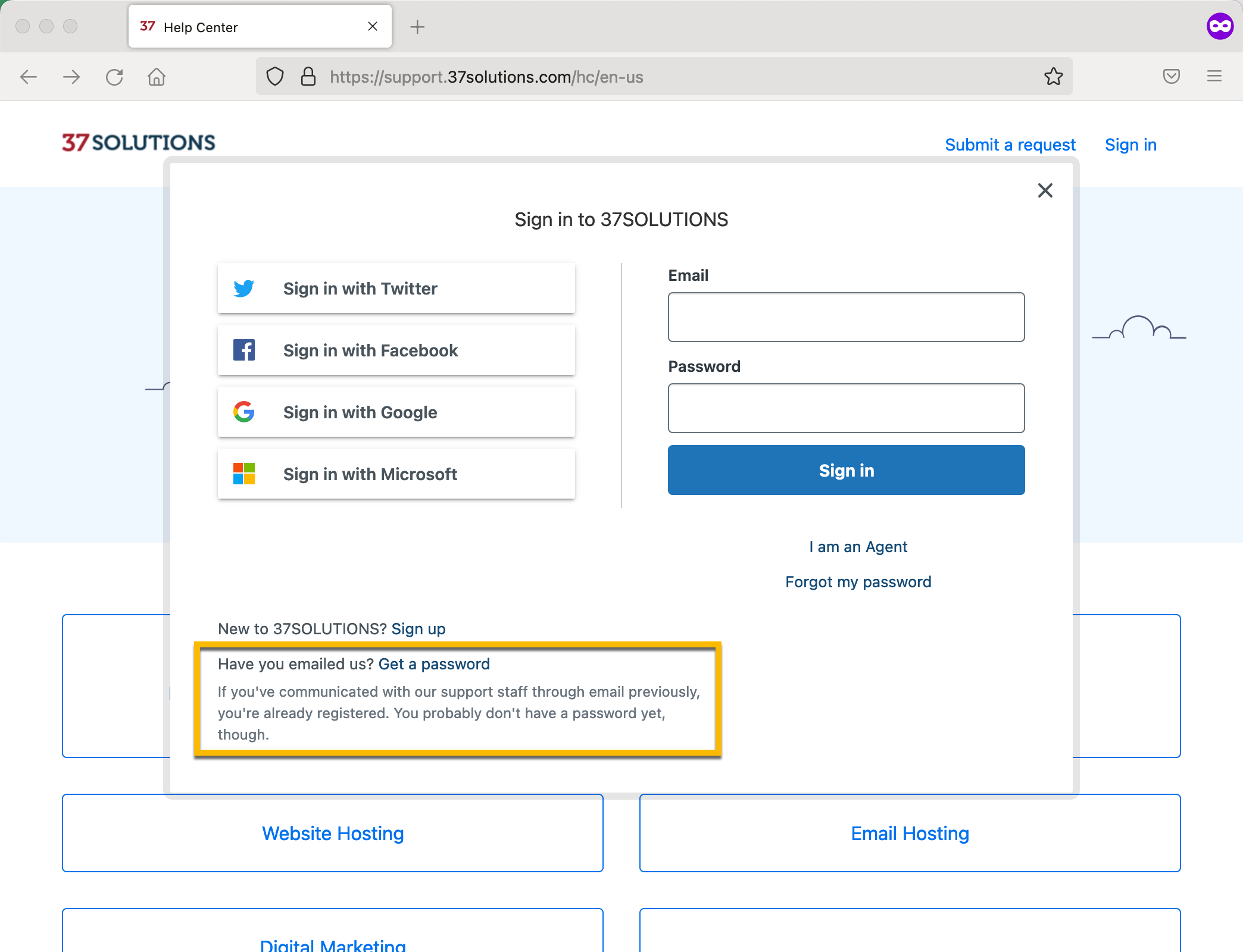 3. Reset your support password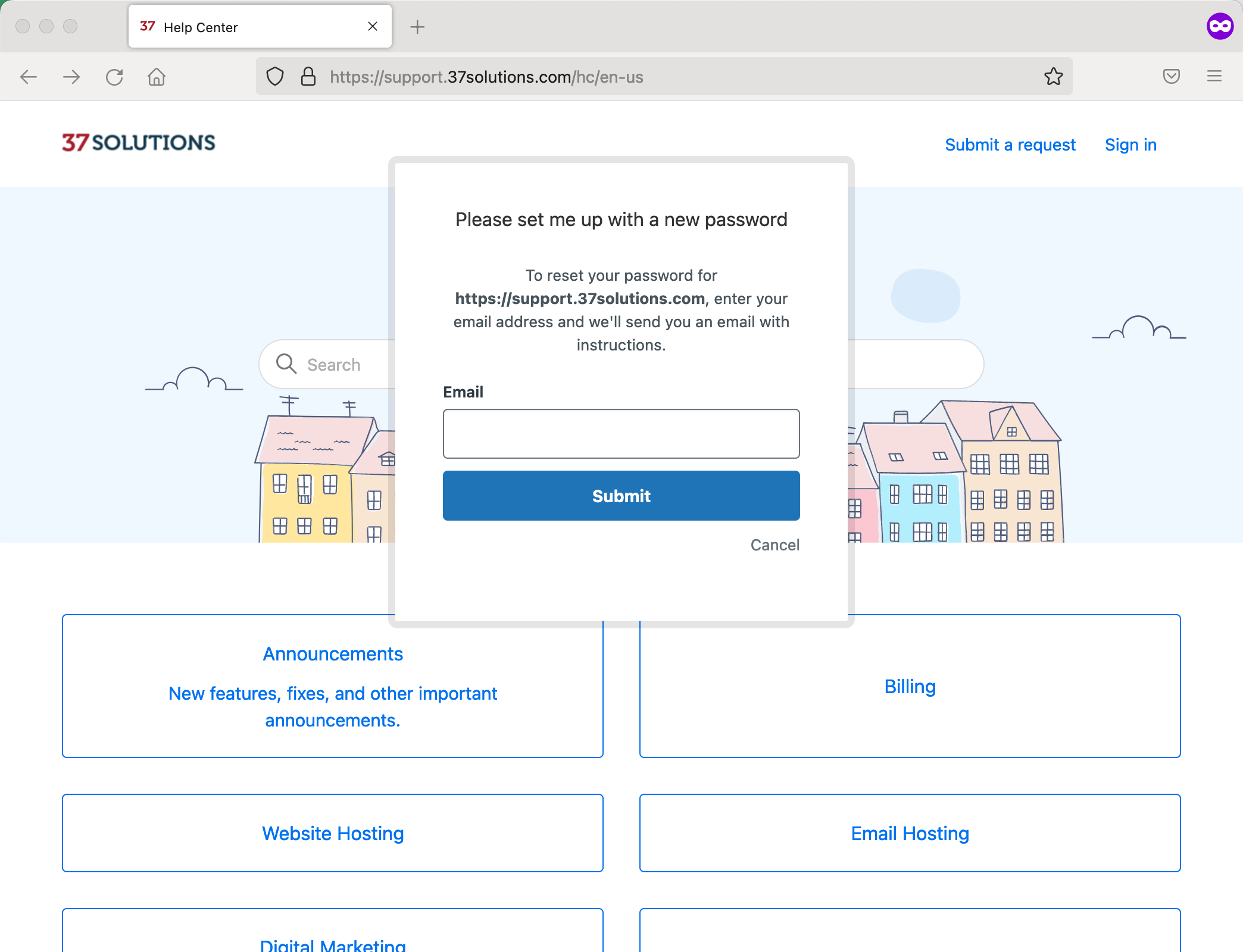 4. Check your email for the password reset link
Check your mailbox for a reset link: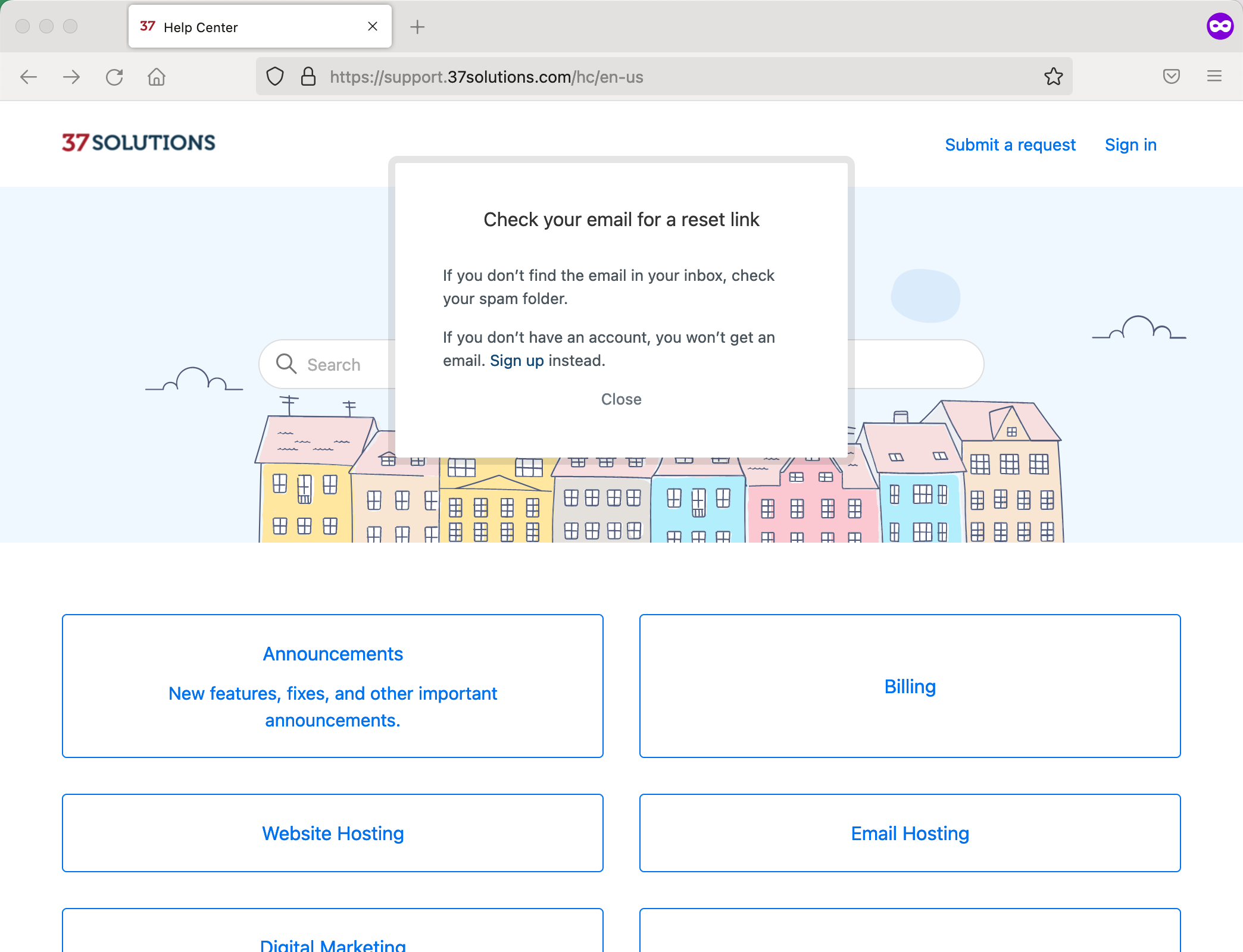 Here's the email that you'll receive from Zendesk: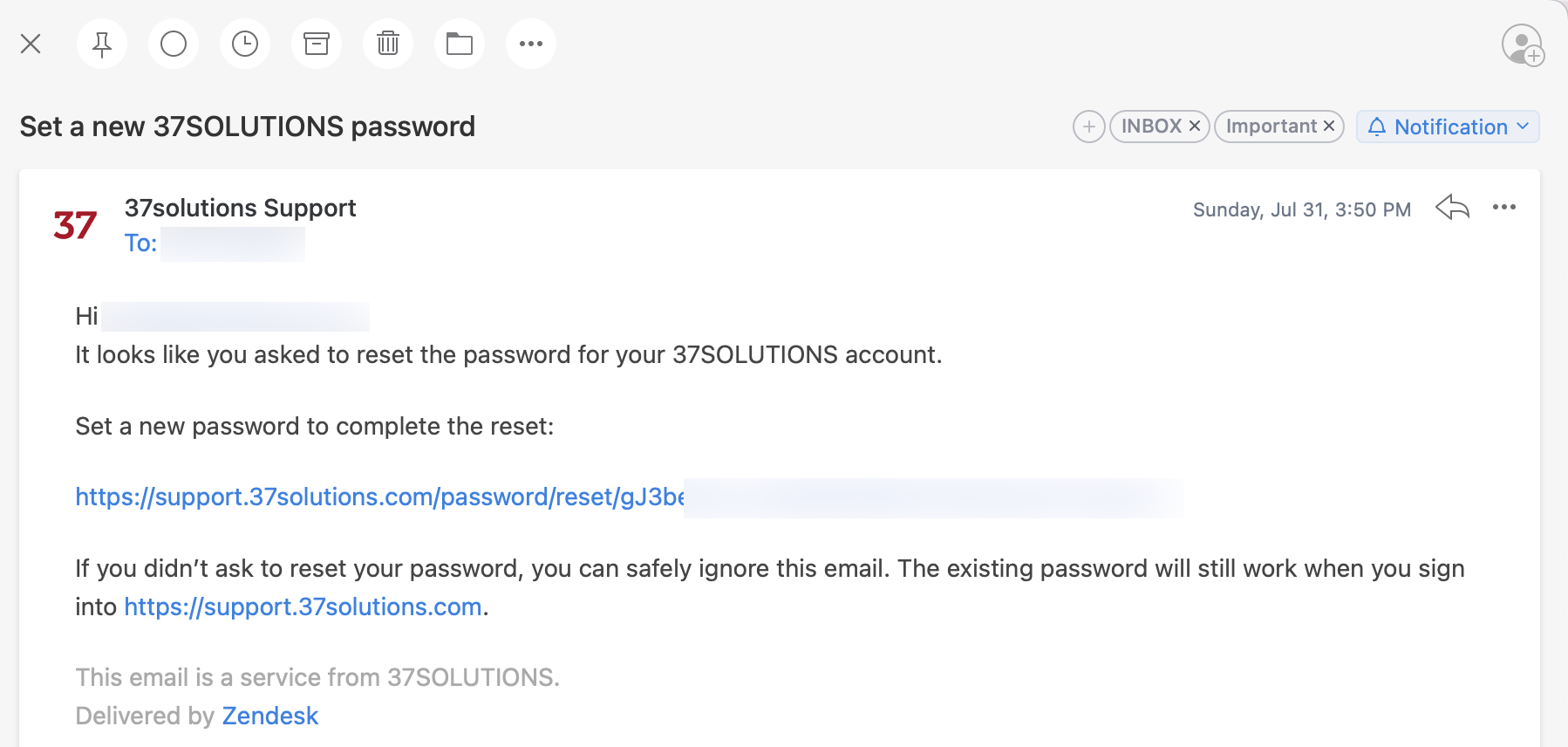 5. View your support requests (tickets)
Click the drop-down in the top right corner and select "Requests" to see all of your support requests or "tickets".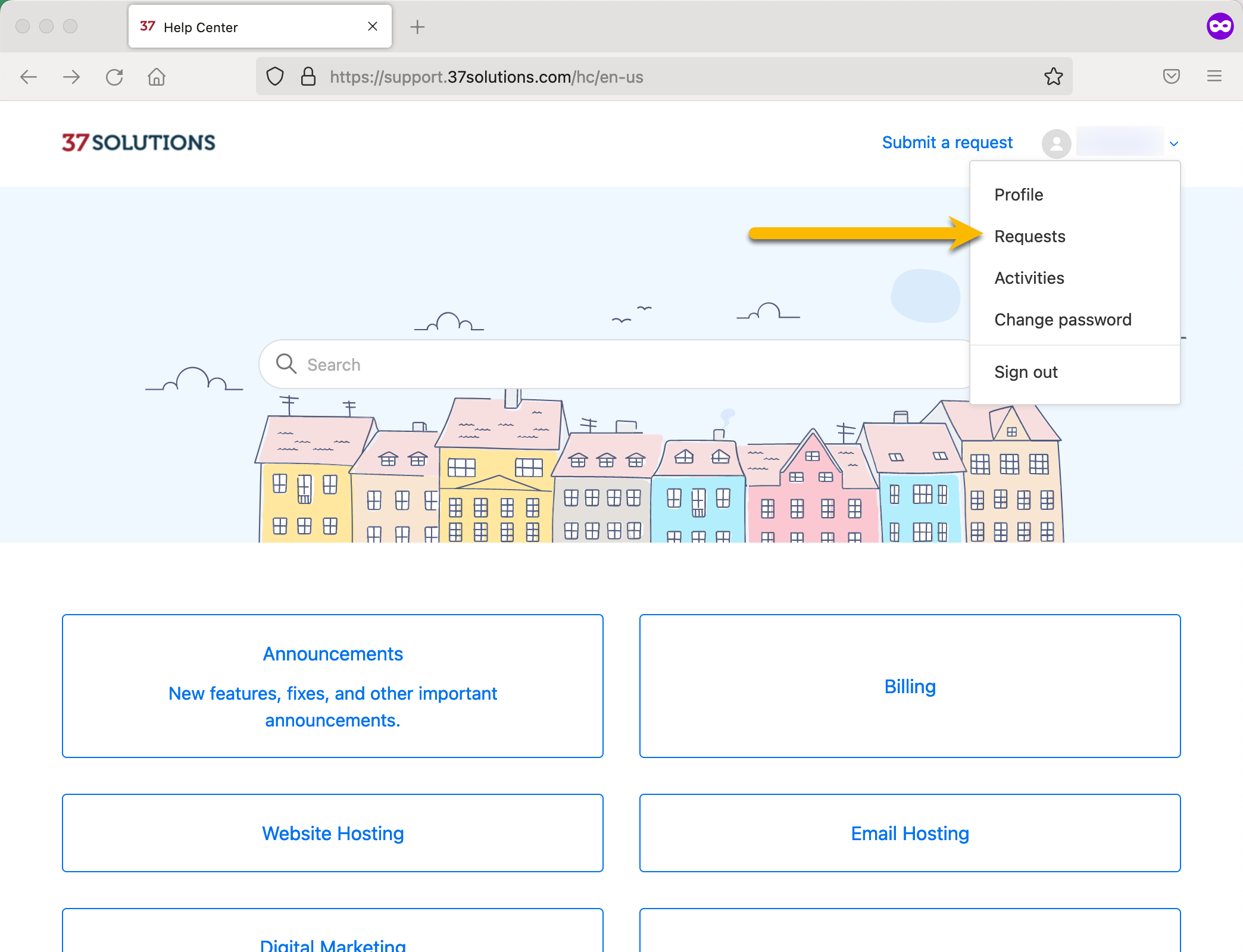 Here's what the list of tickets will look like: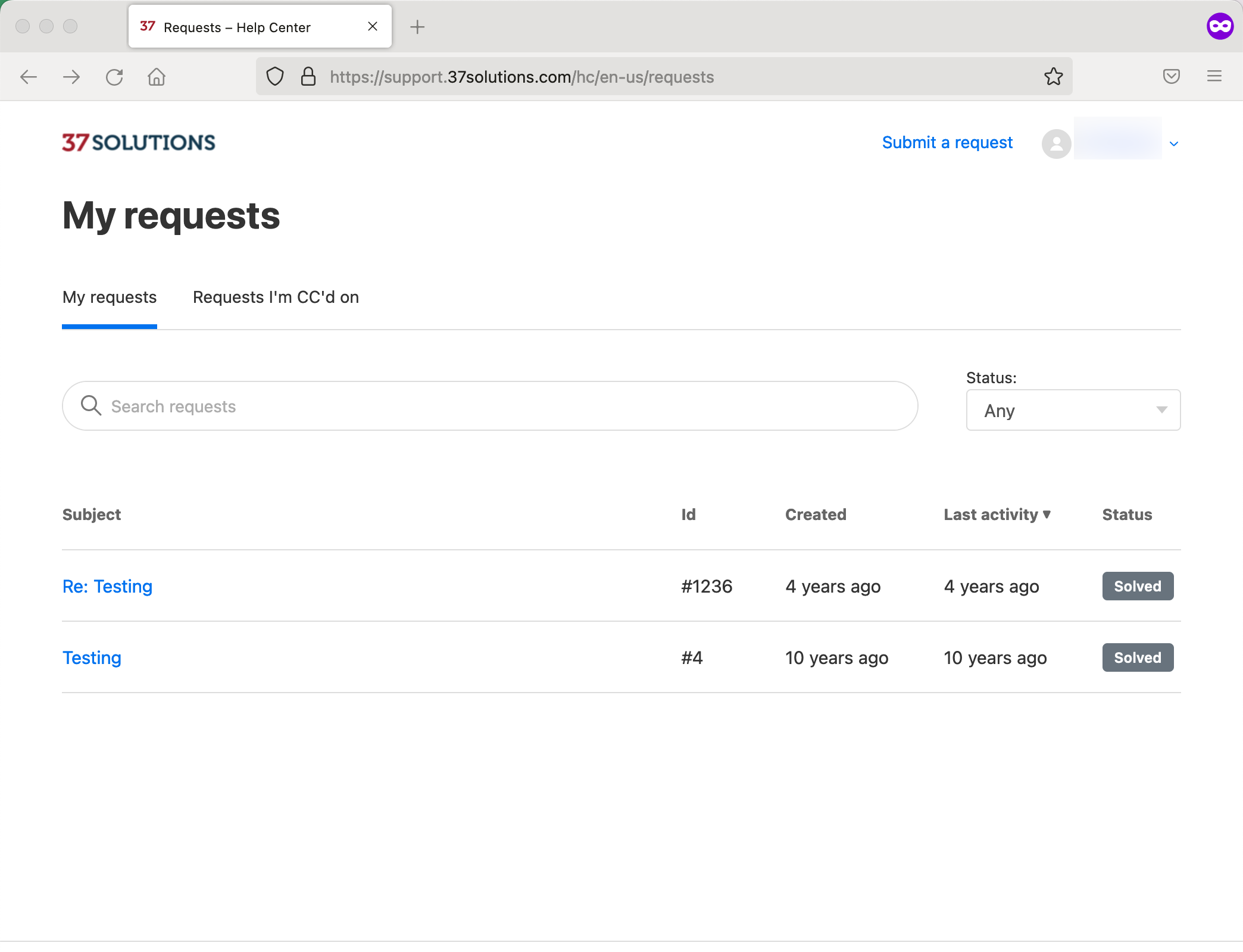 6. What if I don't want to sign in to add/update support requests?
No problem! You can continue to send support requests to our support@ address.
However, some webmail and desktop apps have difficulty presenting large email threads or requests with lots of people CC'd and actively responding.
It's much easier to review your support request from within our support system.