IMPORTANT: These instructions are for clients using https://mycpsrvr.com to access their email control panel.
If you are using a different control panel to access your administration area please contact us for special instructions.
Sign in
Sign in to https://mycpsrvr.com
Your username will likely be in this format: admin_yourdomainname
If you don't know your password please click the "I forgot my password" link and you will receive a password reset email. If you don't get the email within 10 minutes please submit a support ticket and we will reset your password for you.
Click Aliases
Once you are signed in you should see a screen similar to this one.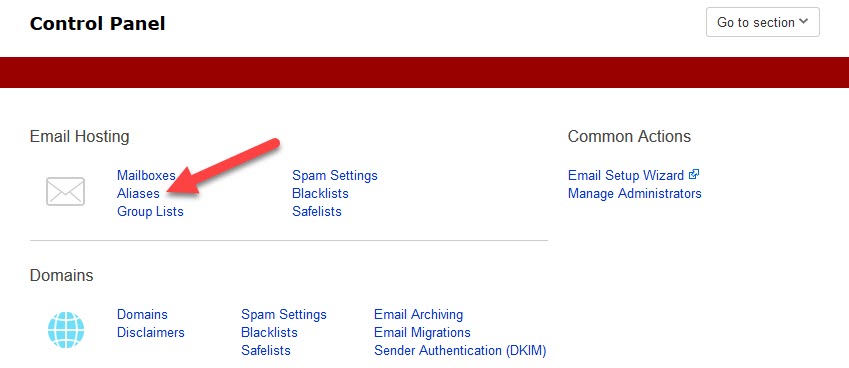 Review Your Existing Aliases
On this screen you can see all of the aliases configured on your account and how many people are receiving email from that alias.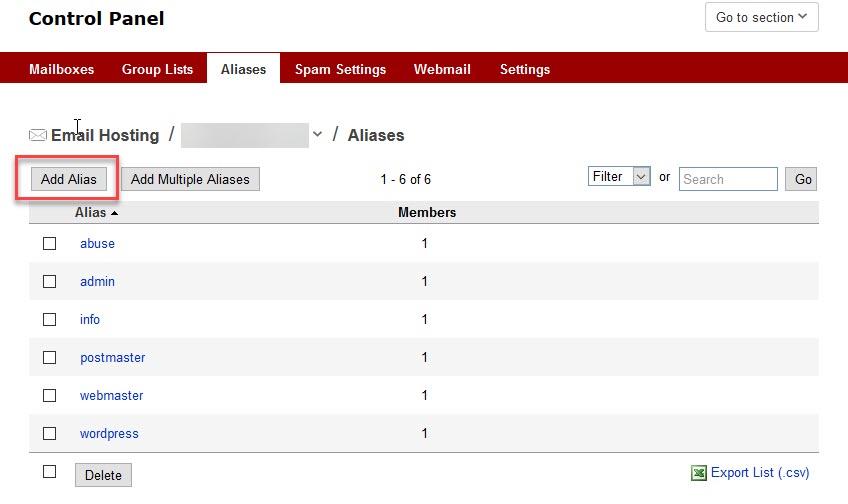 The system will not let you create duplicate aliases so check to see if you already have the same alias.
Click Add Alias to continue to the next screen.
Add Alias
On the next screen type in an alias, select someone from the left-hand list and click Add to move them to the right-side list.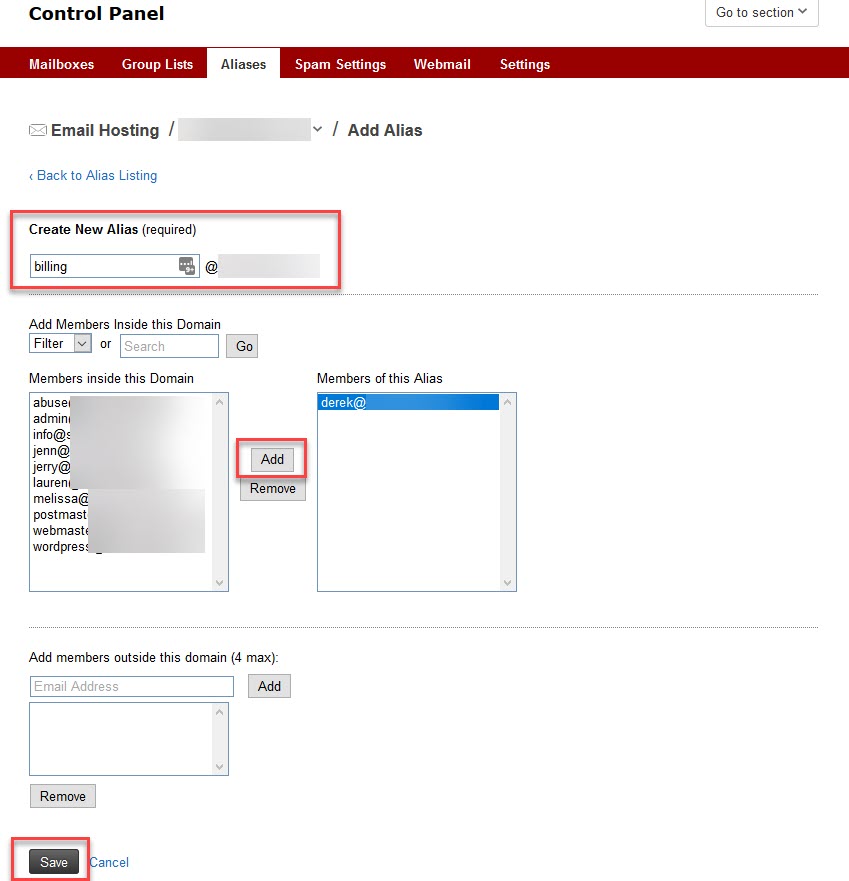 You can add multiple people to the same aliases but remember that everyone will receive the same email and you will need to make sure only one person responds to the request to avoid confusion and miscommunication.
Click Save when you are finished adding people to this alias.
Recommended Aliases
We recommend the following aliases for all of our hosting customers.
| | |
| --- | --- |
| Alias | Points To |
| admin@ | Owner's email account |
| abuse@ | admin@ |
| postmaster@ | admin@ |
| webmaster@ | admin@ |
| dns@ | admin@ |
| dmarc@ | admin@ |
| ssl@ | admin@ |
| info@ | Salesperson or representative |
| sales@ | Salesperson or representative |
| contact@ | Salesperson or representative |
| billing@ | Accounting representative |
| support@ | Support representative |